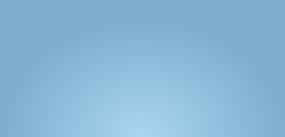 Copyright © 2013.
All Rights Reserved 2013.
Terms | Privacy Policy | Contact
Pacific Northwest Technologies
8294 28th Court NE. Suite 500



Electronic Onboard Scale Systems



The Digital Air Scale system from PNT is economical and easy to install. It can be used on
most truck and trailer air suspensions, allowing the operator to monitor the weight of axle
groups or gross vehicle weight at the touch of a button. Despite their surprising affordability,
the system is highly stable and accurate to within 2% of Gross Vehicle Weight (GVW).
Rugged temperature and altitude-compensated corrosion-resistant sensors, used in
conjunction with the time-proven Pacific Northwest Technologies ConxLink connection
system, give "best in the industry" protection against moisture, corrosives, and other harsh
environmental conditions.
Let the PNT Digital Air Scale system reduce your truck maintenance, save loading and
unloading time, avoid trips to commercial scales, and protect you from over-weight fines.
PNT products have earned the respect of truckers and fleet owners and are sold by
knowledgeable dealers throughout the United States, Canada, and worldwide.
Join the long list of satisfied users of the PNT weighing systems.